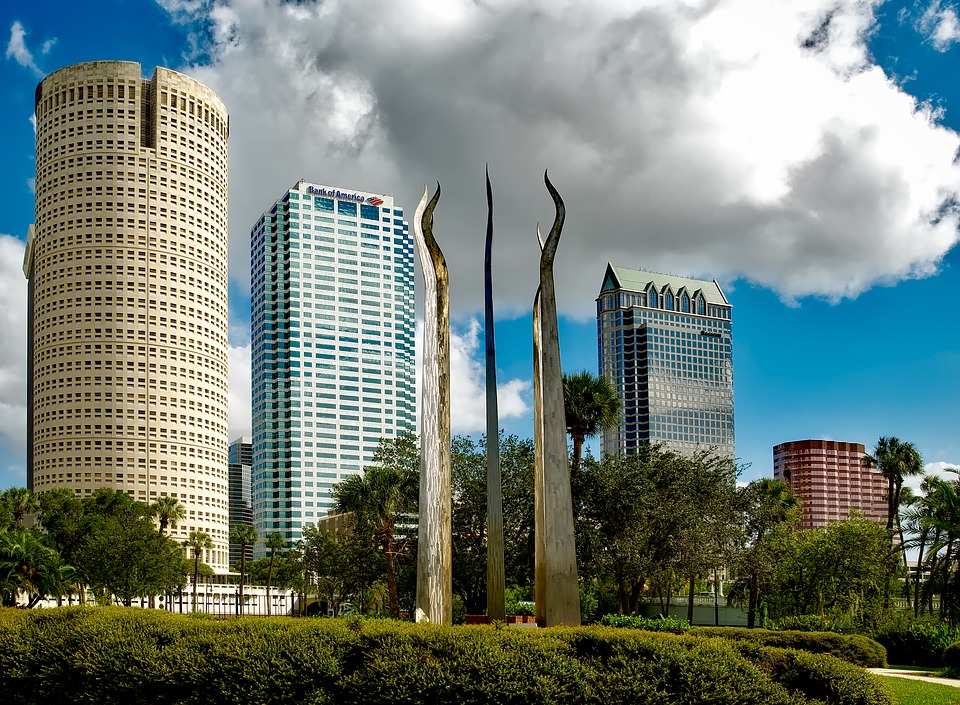 Tampa has, in the past, flown a little under the radar when it comes to Florida holiday locations. For years it had a reputation as being a bit gritty and edgy, and therefore tended to lose out to more popular spots like Miami and Orlando. But the last few years have seen a huge burst of energy, vibrancy and excitement in the city, with new restaurants, bars, and cafes popping up everywhere, and the city getting a new lease of life. 

When added to the amazing attractions that were already here, just waiting to be discovered, this new renaissance makes Tampa somewhere that is well worth considering when planning a trip to Florida. Whether you want to make it part of a Florida road trip, or you are arriving in the city before departing on a cruise from Tampa, there's a whole bunch of reasons to visit this exciting, beautiful and still slightly undiscovered treasure.
Amazing wildlife
Florida is bursting with exotic wildlife, and Tampa is one of the best places to get up close and personal with the amazing creatures who inhabit the state, as well as beasts from even further afield. Busch Gardens is well-known for its rollercoasters, but it started life as an animal park, and still houses one of the largest zoos in North America. The Big Cat Centre and Lowry Park Zoo are also fantastic, combining cutting edge conservation with the opportunity to come face-to-face with lions, tigers and big cats of all stripes. Finally, the Manatee Viewing Centre is a truly extraordinary spot which takes advantage of warm waters beneath the Tampa Electric Company's plant to allow visitors a glimpse of manatees in their natural environment.
Superb museums
Tampa is one of the most cultural spots in Florida, and is home to some of the best and most innovative museums in the state. For history lovers, the SS American Victory is a floating museum housed in a World War II warship, and a time machine back into the past. The Tampa Bay History Centre is a fascinating and uniquely interactive exploration of the city's history and culture, while the collections in the Tampa Museum of Art will delight lovers of contemporary art. Finally, the Ybor City State Museum takes you deep into the rich traditions of the city's Latin community.
Year-round beaches
Tampa's location on Tampa Bay and the Gulf of Mexico make it the perfect location for beach lovers and sun worshippers, and guarantees beach days pretty much year-round. Clearwater Beach is the most popular spot, a gorgeous golden stretch of sand full of sophisticated clubs, bars and restaurants. However, locals often seek out less crowded options like Indian Rocks and Honeymoon Island, which are just as beautiful.
A little slice of Cuba
The Cuban expat community in Tampa is a big part of the city, based in the beautiful and historic Ybor City district. For many years Cuban cigars were manufactured here, and the delicious Cuban sandwich was invented in the city! There's even Jose Marti Park, a tiny little greenspace in the centre of Ybor City, which is officially Cuban territory, gifted to the country in 1956.

So when planning your trip and packing your bags, resist the bright lights of Miami or the thrills of Orlando, and find a more interesting and slightly undiscovered experience in the charming city of Tampa!