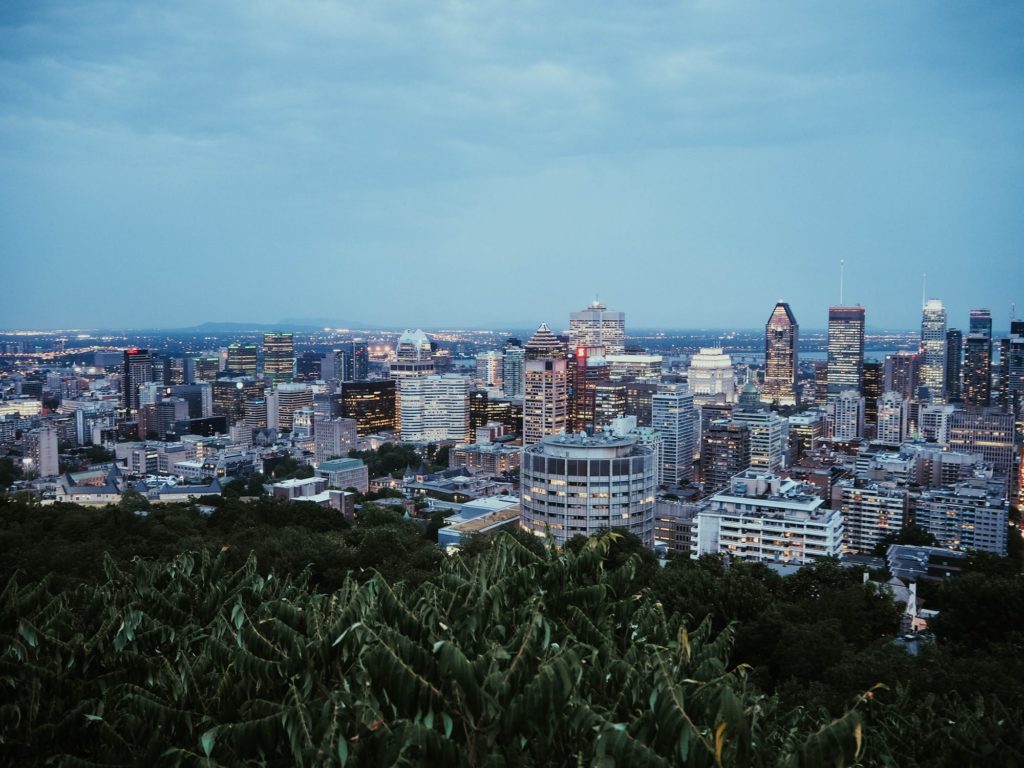 When you are planning a family trip, you need to make sure that you are choosing the perfect destination. This should not only be a place that you want to go but it should also be somewhere that you think your kids would enjoy. There are plenty of family friendly locations in the USA and in Canada with Montreal being an increasingly popular destination for families. Montreal is a large city in Quebec in Canada and it is frequently chosen as a holiday destination for those on the hunt for an adventure.
To help you choose your destination, we thought we'd put together some of the great reasons why you should take your family to Montreal next year. This will include everything from how you should get there and what to do when you do. Keep reading to find out more about Montreal.
Getting There
One of the great things about Montreal is that it is really easy to get to this destination. This can be a big concern for many parents who have young kids that can get bored easily when travelling. In Montreal, the main airport that you'll want to fly to is the Pierre Elliot Trudeau International Airport. Most people who are booking flights to Montreal do so to this airport because is only around 20KM away from Downtown Montreal. Flights to this airport will usually be the most reasonably priced flights as they are so common.
When you fly, you can also be sure that you'll get there quicker. Your family might not enjoy a long drive or a train and when you fly, there is much more going on. Your kids will be able to have fun and it will be a comfortable journey for the adults on the trip. This is why you should consider finding flights to Montreal for your family on your next big trip.
Great Weather
No matter what time of the year you plan on travelling to Montreal, you'll be sure to experience some interesting weather. For families who want to enjoy some sun without too much risk of sunburn, Montreal in the summer months is perfect. Many families try to avoid the really hot destinations and in Montreal, you'll be able to experience this.
If you'd prefer a snowy holiday with your family then you can always visit in the winter months. December through to February will be perfect for your family if you enjoy the colder weather and want to get involved in some winter sports. For a destination with a varying weather this is a great place for families to visit.
The Food
We all know that travelling with kids can be tricky as you'll need to find new places to eat. Some kids will enjoy whatever kind of food you'll give them while others will struggle to try new things. The great thing about travelling to Montreal with your kids is that there is plenty of choice of restaurants and places to eat. You might be interested to hear that there are even some food festivals throughout the year including La Fete des Restos and Burger Week. These might be something that could appeal to your family and so you should make sure to check them out.
Some of the most traditional Montreal dishes include poutine which is perfect for your kids. You can also try some bagels and smoked meat sandwiches which are a firm family favourite in Montreal. If you are looking for somewhere that your kids can choose from a variety of new and traditional dishes, then this might be the place for your next trip.
European Experience
Montreal is in Canada which is quite far away from Europe but this city actually has a lot of European influences which can make it the perfect place to take your family. Many families cannot afford to go across the pond to France but in Montreal, a lot of people speak French and there are some areas that look like they could have come right out of a French city. In Montreal, the legal language is French with over 60% of residents speaking this at home.
This means that when you visit Montreal with your family, you'll be able to get around okay but you'll also get to experience a second language. While you might not pick it up right away, your kids will still feel as though they have gone further afield. This is definitely something to consider when you are picking out your destination for your next trip.
The Museums
Do your kids love to explore museums and see what life was like many years ago? The great thing about Montreal is that there are plenty of museums that can be explored and most of them are great for those with kids. This city has everything from science museums to art and culture museums and you can choose the best one for you and your family.
One of the most exciting museums in Montreal is the Montreal Museum of Fine Arts which features plenty of art and archaeology. If you do decide to visit Montreal and want to see the museums up close then we suggest that you take a look at ticket prices online first. You might be able to pick up a family ticket that will save you money along the way.
Staying In Montreal
The final reason that we think that you should visit Montreal on your next family holiday is that there are plenty of places that you can stay. Whether you are on the hunt for a large hotel or a quiet bed and breakfast, there are plenty of options for you to choose from. Many of the hotels will cater to young children and families and so this is something that you will want to look out for.
When booking your hotel, you should also make sure that you are choosing a location that is safe for your family and that is central. You should be able to find some information about the best places to stay in Montreal online so this is something to consider. Try to do plenty of research into the hotels on offer and don't forget to consider renting out an apartment. This way, you'll be able to keep your entire family in the one place.
Final Verdict
If you are looking for a new destination for your next family trip then you should consider Montreal as the place to go. This city has so much on offer for kids and parents who want to explore somewhere with a European vibe. There is great weather in this city and the food is suitable for many people.
When booking your trip to Montreal, make sure that you are finding a place to stay and flights that suit your budget. Family trips can be quite expensive but this city is relatively affordable if you look in the right place. Follow the advice that we have given you in this article and you should be able to get your trip off to the best possible start.