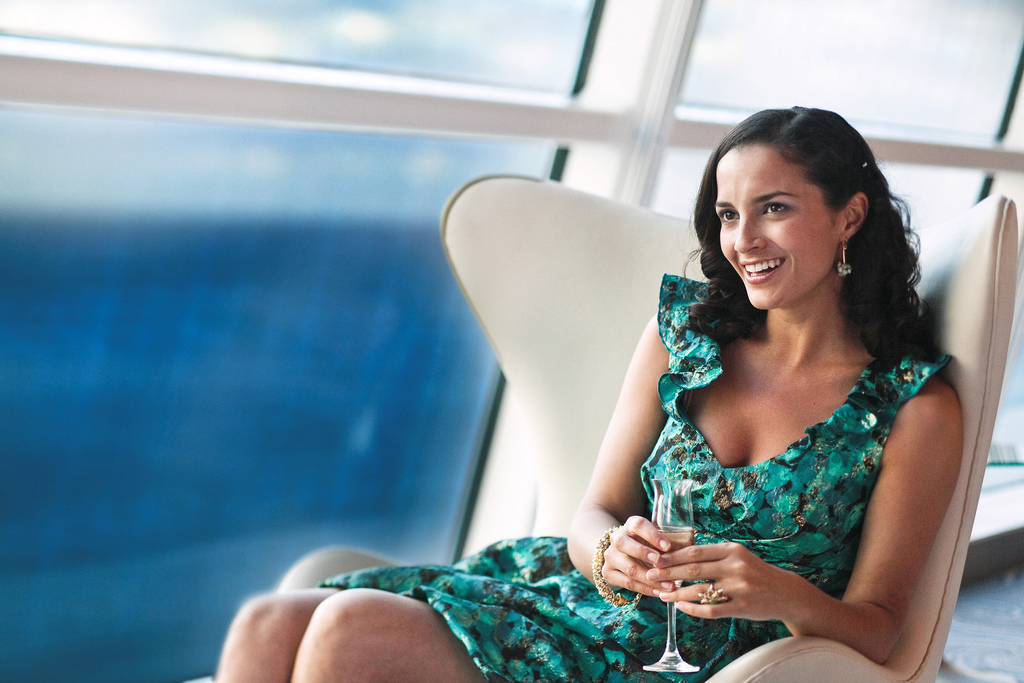 A cruise ship vacation can be a great way to see a region of the world without having to worry about extensive travel planning. Instead, you and your family can simply relax and enjoy the scenic ports, the fun excursions, and the luxuries aboard your ship. Packing for a cruise that is sailing through the islands takes some care. Beyond some summer outfits and your bathing suit, here are 10 essential fashion pieces to pack on your cruise vacation.
1. Extra Hangers
Packing extra hangers is a must if you want to keep your clothes looking great and ready to wear. Most cruise ship cabins don't have more than a handful of hangers inside of their closets, so you'll need to bring your own to accommodate all of your looks. An easy way to keep your hangers packed tight in your suitcase is to use lightweight wire hangers. Slip each of your outfits on a wire hanger and flat pack your clothes into your suitcases.
2. Formal Evening Wear
Many cruises still hold several formal dining events on board. If you want to make an impression and experience this unique event, be sure to pack several options for formal evening wear. Forgetting these essentials means you and your party will have to skip the formal dining room and make do with a casual buffet meal on those nights instead.
3. Fine Jewelry
To complete your formal evening wear look, be sure to pack your best pieces of fine jewelry. These are the nights where you'll be posing for lots of formal portraits with your family or by yourself. If you're nervous about bringing expensive pieces on board, pick up some authentic looking costume jewels for your ensemble instead.
4. Comfortable Walking Shoes
When you're ready to go out exploring on those exciting excursions off of the cruise ship, you'll need a pair of comfortable walking shoes. Sturdy shoes with a strong sole can help you keep your feet from getting too sore and uncomfortable as you navigate port.
5. Lightweight Beach Bag
For the days when your cruise ship is docked at each destination, you'll definitely want to check out the gorgeous Caribbean beaches. Because you'll be constantly on the go, you'll need a lightweight beach bag option to take ashore. Look for one that is made of a sturdy material, like straw or linen, to hold all of your beach essentials.
6. Wide Brimmed Hat
While the warm rays of the sun in the Caribbean can be comforting, you'll need to prepare yourself for the trip with some sun protection. Being closer to the equator means you'll need extra tricks to help keep the sun from making your skin burn or causing too much fatigue. Try packing a wide brimmed hat to keep the sun off of your face.
7. Easy Sundresses
For your fun days on board your ship while it cruises to further destinations, you want to look your best without having to put in too much effort. A light sundress is the perfect option for those lazy days. Best of all, sundresses are easy and effortless to pack.
8. Chic Sandals
Don't forget your great sense of fashion for your feet when you're setting up your packing list. While flip flops are a standard for any cruise ship vacation to a warm weather destination, you should also consider bringing some gorgeous heeled sandals to dress up your outfit. You can find a great selection of sandals with online store Tobi.
9. Casual Gym Wear
It's also a good idea to include some casual gym wear. This way, you'll be able to start off each day with a workout on board your ship. Or, if you aren't ready to hit the gym, you can simply stroll the top deck of the ship each morning.
10. Light Jacket
While it's true that your cruise destinations may be warm and sunny with mild temperatures, things can get chilly on board at night. It's smart to pack a light jacket for those colder nights just in case. Sometimes, the cruise ship's air conditioning can be too powerful as well.
Getting ready for a cruise to a sunny destination can be a thrilling part of your trip. Before you set out on your boat, make sure you pack these essential fashion items to keep your style picture perfect each day of your trip.