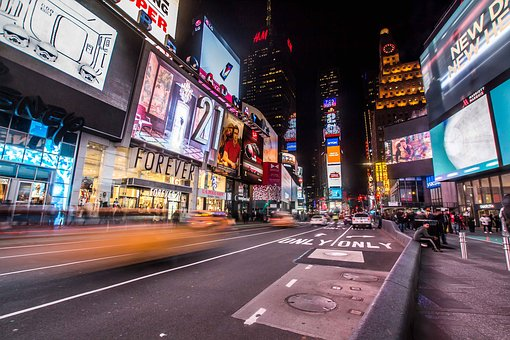 When it's just you, it's a lot easier to pack up your bags and head out anywhere on a moment's notice. But as a mom now, you have to think about how enjoyable a family vacation will be to your kids (and how enjoyable to you if it's not enjoyable to your kids)!
Sixty million people tour NYC every single year, and many of them do it with families and children. In fact, New York offers a huge array of kid-centric tour stops, and besides, seeing The Big Apple is a veritable "rite of passage" that you want your kids to have growing up and remember for many years to come.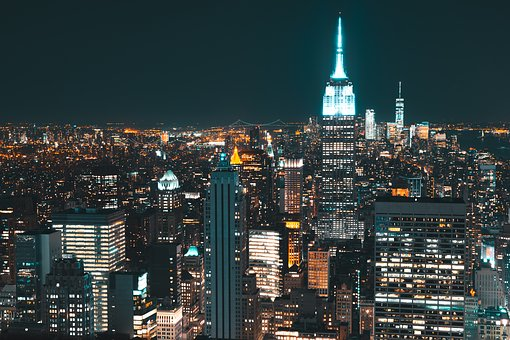 Here are some of the key ways you can make a trip to New York fun for kids and adults alike:
1. Book a Bus Tour
Bus tours are perfect for moms! It's much safer (and cheaper) to tour the city from the top of a double decker tour bus than in virtually any other way. Bus tours have practically doubled in popularity in just the past 10 years, and it's easy to see why.
You get a quick overview of a large number of NYC's most impressive and iconic sites. You can hop on and hop off at different stops and stay as long as you like (with an all day pass). You get meal stops included, with authentic New York cuisine. And you can do it all cheaply and while on a relatively tight schedule.
Click the link to contact a top-tier bus tour agency in New York to learn more or to hurry up and book your tickets online for a discount!
2. Stop at Kids' Museums
If you think kids can't keep up a good attention span at a museum, that's probably because you've never taken them to a museum designed specifically for kids.
Kids visiting NYC love the American Museum of Natural History for its IMAX films, Fossil Hall with real-life dead dinosaurs, and the 94-foot-long blue whale model in the Hall of Ocean Life. They also stay entertained at the Sea Space Air Museum with its ships, jets, and shuttles, and at the Madame Tussaud Wax Museum with its wax versions of Bieber, Gaga, and other celebrities.
Plus, don't overlook the Children's Museum of Manhattan and the one in Brooklyn, or the Lower East Side Tenement Museum where tour guides reenact the lives of immigrants from yesteryear.
3. Visit Kid-focused Stores
The Toys R Us in Times Square, the Lego Store, FAO Schwartz toy store, and American Girl Place are among the many places kids love to shop in New York. Giant Ferris wheels and huge playable pianos and other interactive features will let them have a great time even if you can't afford to buy a lot.
And the perfect place to stop right after a hard day's kid shopping is Dylan's Candy Bar, where the stools sit on peppermint sticks and the fun and variety of ice cream treats is truly unforgettable.
4. Include Parks & Zoos for Kids
All kids love zoos, and New York offers several that are especially appropriate for kids. A well-timed visit to the Central Park Children's Zoo will give your kids a chance to feed the sea lions. And Bronx Children's Zoo's gorilla forest, butterfly house, and petting zoo are all very popular. You might even want to stay for an overnight safari at the Bronx zoo to get the full experience.
Central Park has much to offer kids, including a puppet show at the Swedish Cottage Theater, a climb up the Alice in Wonderland statue, and a ride on an old-style horse carousel. But also see Bryant Park, which has its own French-style carousel for kids plus other "kid-tractions."
5. See the Statue of Liberty
Adults and kids alike will love the ferry ride out to Liberty Island to see the Statue of Liberty up close. Sign up ahead for the Junior Ranger Program to make things even more interesting.
And many bus tours give you discounts on Liberty Cruise tickets, so you can save big by bundling.