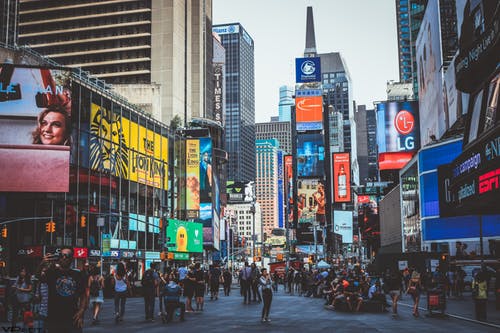 New York is one of the world's most famous cities and there is so much on offer in the Big Apple for tourists. For anyone who loves to travel New York has to be at the top of your list of cities to visit and when you go you will understand exactly why so many millions of tourists have walked these streets. Whether you are looking for a long weekend break, or even a longer vacation in this epic city, I would recommend that you grab yourself a ticket to New York, and here is exactly why.
Melting Pot
The phrase melting pot can be applied to New York more than any other city on Earth and there is a reason why they call this place 'immigrant city'. In just a matter of streets you can be deep in Little Italy, absorbing all of the Italian culture here, and then you could be in the heart of Chinatown which actually feels as though you've stepped into the middle of a Chinese city. The food, the music, the culture and the people in New York have come here from all over the world which makes it a fascinating place to discover.
Broadway
They say that if you can make it here then you can make it anywhere and the bright lights of Broadway have long attracted the biggest and best in the world of theater. There are over 30 theaters here on Broadway with performances each and every day. Going to see show on this big stage is a special moment and it is reason enough to visit the city. Check online for best prices, we did this when we went and found Mean Girls tickets from $78, much cheaper than on the street.
Attractions
New York has some of the most iconic tourist attractions anywhere in the world and seeing places like the Statue of Liberty, The Empire State Building and the famous bridges like Manhattan and Brooklyn are a rite of passage when visiting the city. Beyond this you have places like Central Park, Yankee Stadium and Times Square, famous places which you can visit with ease during your time in New York.
Museums and Galleries
New York offers some of the most famous art galleries and museums anywhere in the US and places like The Guggenheim and the Museum of Modern Art are must-visit places. In terms of other museums you'll also find the likes of Sea, Air & Space museum, as well as the American Museum of Natural History. If you like museums and galleries then this is your city.
Food
Because of the rich blend of cultures which you'll find in the city, there are food options from everywhere in the world. Furthermore there are some of the finest restaurants in America situated in New York so if you consider yourself something of a foodie, this city is going to blow you away.
Don't wait any longer, get yourself booked up for a vacation in the Big Apple, you won't regret it.