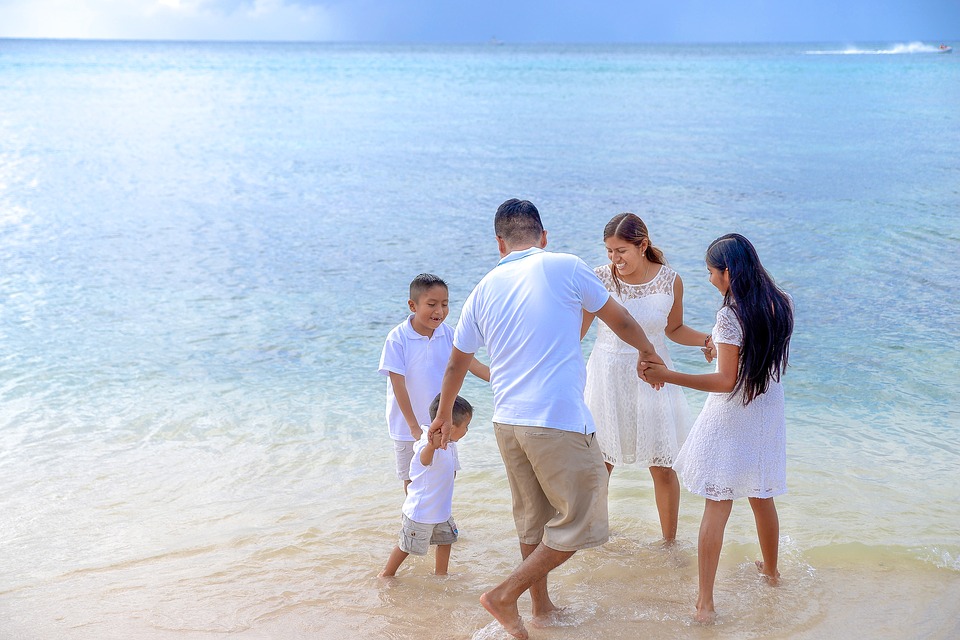 We're all so busy nowadays that it seems there's never enough time for families to enjoy each other's company. Parents always seem to be busy working, and when the kids aren't at school, they are taking part in various activities, playing with friends or glued to their electronic gadgets. There is one occasion that provides the right kind of atmosphere for a spot of family bonding, and that's a holiday. It's not always the easiest of excursions to organise, but do it right, and you'll have memories that last a lifetime. To take the stress out of a family holiday, here are some tips you should follow.
What Accommodation will Suit Your Needs?
There are plenty of options when it comes to holidays with the kids. The most budget-friendly is self-catering, whereas the all-inclusive option will mean you don't have to worry about cooking while you're away. However, this does tie you to one spot for most of your holiday. For more freedom, looking at the selection of luxurious villas in the Algarve, on the other hand, allows for you to be more independent. You have the added freedom of being in a private residence. What is a private residence? A place where you do not have to worry about hotel staff or other tourists when it comes to battling for a sun lounger or space in the pool.
What Has Worked Well in the Past?
Think about the holidays you've already taken and what has worked well in the past. It's highly likely you may have had some holiday disasters, so learn from your mistakes. It's a good idea to keep a journal whenever you travel with family. In it, you can make a note of the things people enjoyed doing, both on their own and as a family. If this is your first holiday, there's no time like the present to start taking notes.
Hold a Family Conference
Once you've got a few ideas, it's time to run them past the kids and see what they think. Ask them for their impressions of the locations you've already chosen and whether they've got any ideas of their own. They might actually surprise you with their suggestions. For those of you with children who are studying a language at school, you might want to consider getting them some first-hand experience.
Research the Locations
Planning a holiday is becoming incredibly easy with access to so much information via the internet. Before you leave or even book your flights, check what the weather will be like and whether there are any festivals worth attending. Take a look at the area and see what other attractions there are. This is something you can get your children to help with as well. See if you can find out about the local produce and what the favourite foods are.
Consider Stepping out of Your Comfort Zone
What do you picture when you think about a family holiday? The three S's probably feature high on your list. Sun, sea and sand seem to be a common denominator when it comes to holidays with children. It's also very tempting to keep going back to the same place year after year. Why not see if a change in location can add some spark to your holiday, and try something completely different? There is a wide range of activity holidays you could try. Hiking across the Lake District, surfing in St Ives, skiing in Andorra, snorkelling in the Mediterranean or a safari holiday are just a few examples.
Does the Holiday Have to be Two Weeks in the Sun?
Have you thought about taking several shorter holidays rather than cramming everything into two weeks? City breaks are becoming very popular and can be a very cost-effective alternative when money is restricted. This type of holiday is better suited for those of you with older children. If you're not too keen on spending too much time in a city, why not combine it with a week at the coast? There are many conveniently located near to the sea. Lisbon, the capital of Portugal, is one example.
Traveling to different countries can be a very educational experience. You will be introducing your children to different cultures and meeting new people, often with very different habits. They will experience people speaking in a different way and be introduced to a wide range of different foods. It is always very relaxing and fun to spend time in a resort, sat by the pool or building sandcastles on the beach. However, a holiday can be so much more. It will take a lot of planning and is far more involved than simply picking a page in a holiday brochure. The effort you put in will be amply rewarded, and you'll all have memories you can share with other people and look back on with a smile.