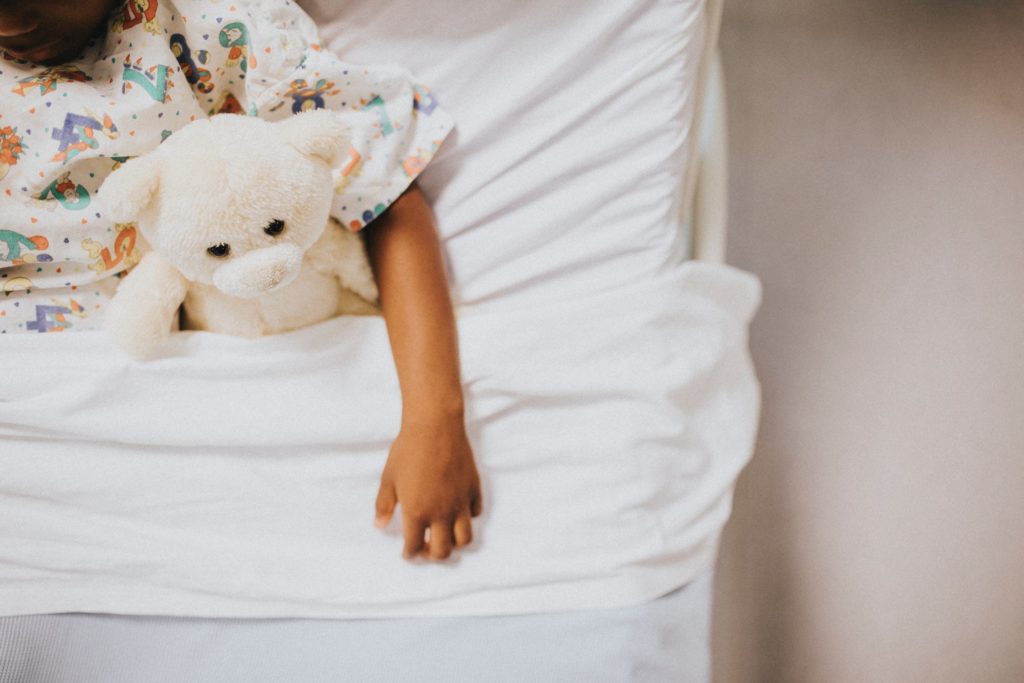 It probably seems like it happened overnight: your baby suddenly transformed into an energetic toddler who is walking, talking, running, laughing and getting into everything. To celebrate your happy and healthy toddler, you want to do a room makeover, transforming the original nursery into a space that is more fitting for an active young child.
Fortunately, there are a variety of ideas and themes for your toddler's room that will look adorable while not breaking the bank. Here are a few to consider.
Idea 1: New furniture
Whether you have a young boy who is all about cars or a little girl who adores trains and dolls, every toddler's bedroom should have an area where they can spend quality and cuddly time with you. For example, a comfy chair and sturdy ottoman is a great place to read books together.
In addition to a cozy place for snuggling, invest in some colorful fabric bins and storage cubes for your kiddo's toys; by keeping them on the ground, you can make it easy for your little one to learn the art of cleaning up all of those cars, trains and blocks.
Finally, change out the crib for a toddler bed. They use the same sized mattress but can be dressed up with themed bedding that tends to be reasonable in price and is super cute. Take your toddler shopping and see what patterns and colors he or she might like for the bed.
Idea 2: A space-themed room
If you have a toddler who is obsessed with checking out the moon every evening, a space-themed room might be just the ticket. Shop for decals that apply to the walls and can easily be removed later in designs like planets, cute aliens, astronauts and of course, the moon. Purchase stick-on glow-in-the-dark plastic stars and decorate the ceiling with constellations and add some space-themed artwork on the wall. As Parents.com notes, keep some of the accents non-themed like solid-color sheets, pillows and rugs — this way, you can easily update the theme as your toddler gets older and his or her tastes begin to change.
Idea 3: A room ideal for a tea party
Many little girls (and boys!) love nothing more than setting up and serving a fancy tea party. If this sounds like your little one, Babble has some ideas for a tea-party-themed room complete with a table and toddler-sized chairs that are perfect for a spur-of-the-moment serving of tea and cookies. Of course, the table can also be used for coloring, blocks and other activities as well; choose a low-to-the-ground table in a neutral wood shade and make sure the chairs are capable of supporting an adult weight — you don't want to accidentally break a chair while in the middle of a fancy tea party. For the walls, stick-on decals can create a lovely flower garden accented with birds. You can also paint one wall a vivid shade like a deep pink or bright green to complement the bedding.
It may be hard to believe, but before you know it you will be redecorating the room again with a big boy or girl bed and other accessories. But for now, you are happy to transform your nursery into a cute and welcoming place for your toddler to play, sleep and cuddle with you.