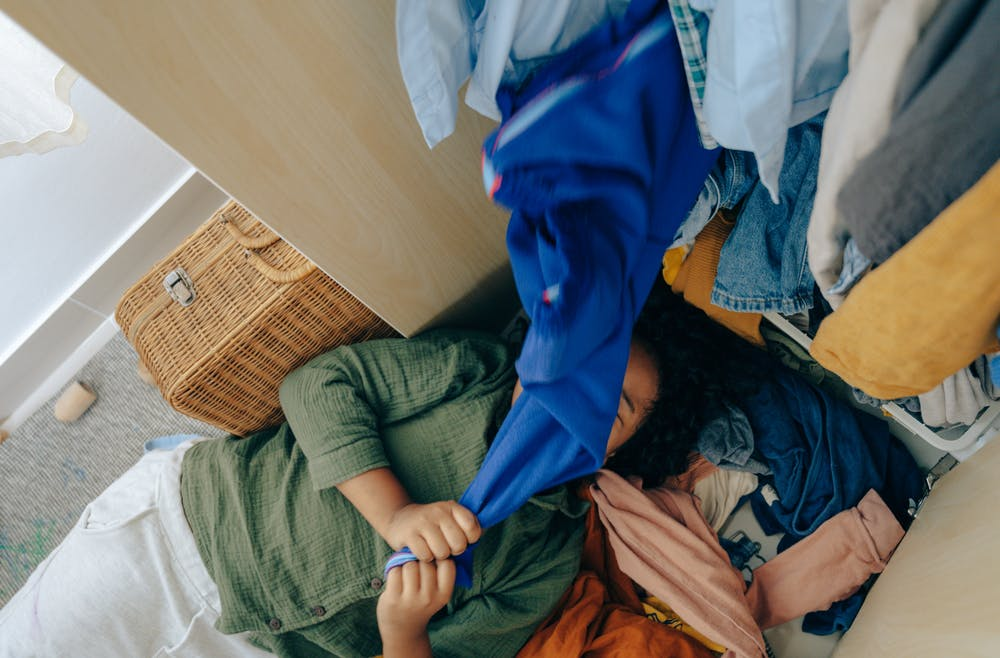 With a new school year on the way, children need to make sure their rooms are as clean as possible. This way, they can have an environment conducive to studying and relaxation. One of the most tricky areas to organize in a child's room is their closets. Often, kids may go through their closets to find their favorite clothing they got from stores like oaksapparel.com and mess up their entire wardrobe. When this happens, it's common to see clothes strewn over the bedroom. Here are a few tips to ensure that your children's closets will remain organized:
1. Have a Wardrobe Plan
One of the most effective tricks of organizing a child's closet is to come up with a wardrobe plan. Ask your kids what they like to wear for the rest of the week, then placing them in an area where they're easily accessible. You can use labels to let them know when they're supposed to wear the clothes. This way, you don't have to worry about dressing them up for the day.
2. Organize with Tools
To make clothes easy to organize, you can use tools such as drawer dividers, shelf baskets, and kid's-sized hangers. Using big hangers is not ideal, as they will only cause overstretching of your kid's clothes. For a cost-effective option, you can repurpose delivery boxes as dividers to separate loose items like socks and underwear.
3. Separate Clothes by Season and Type
Similarly, you can also minimize the clutter if you arrange your kid's clothes by season. This way, your kids won't have to keep rummaging through the closet to find clothes they need to wear. You can also assign an area where your kids can access different types of clothes, such as sporting gear, getaway clothes, jackets, hoodies, and dresses.
4. Set Space for Toys
Your children's closet should not be limited to clothes only. It's also important to leave some space for toys. Factor this early on when designing your child's closet space. It will help you anticipate such events when your kids will simply keep their toys in their closets.
5. Involve Your Kids
Sometimes, reminding your kids about their responsibilities in keeping their rooms clean will not be enough. Involving them in the organizational task will give them a sense of autonomy over their things. Ask them how they like their clothes folded, and teach them how to fold so they will have hands-on experience. This also helps ensure that they're doing their chores properly.
6. Declutter
If your kids have too many clothes that organizing them in their closet becomes too difficult, maybe it's time to consider decluttering their closet. Look for items they no longer use. Check for clothes that no longer fit. There's no use in allowing these items to take up closet space when they no longer serve a purpose. Keep only the essentials, and you'll realize that you'll have more closet space than before.
7. Personalize Their Closets
Once children see their closets are organized and decorated to their liking, they may have a natural inclination to keep it tidy. Add some decorations, personalize closets with their names, or change the paint to their favorite colors. Your kids would greatly appreciate these finishing touches on the cabinets.
When you have applied these tips, make sure that you remain consistent with them. You'll soon realize that you no longer have to worry about picking up a mix of dirty and clean clothes strewn on the bedroom floor.