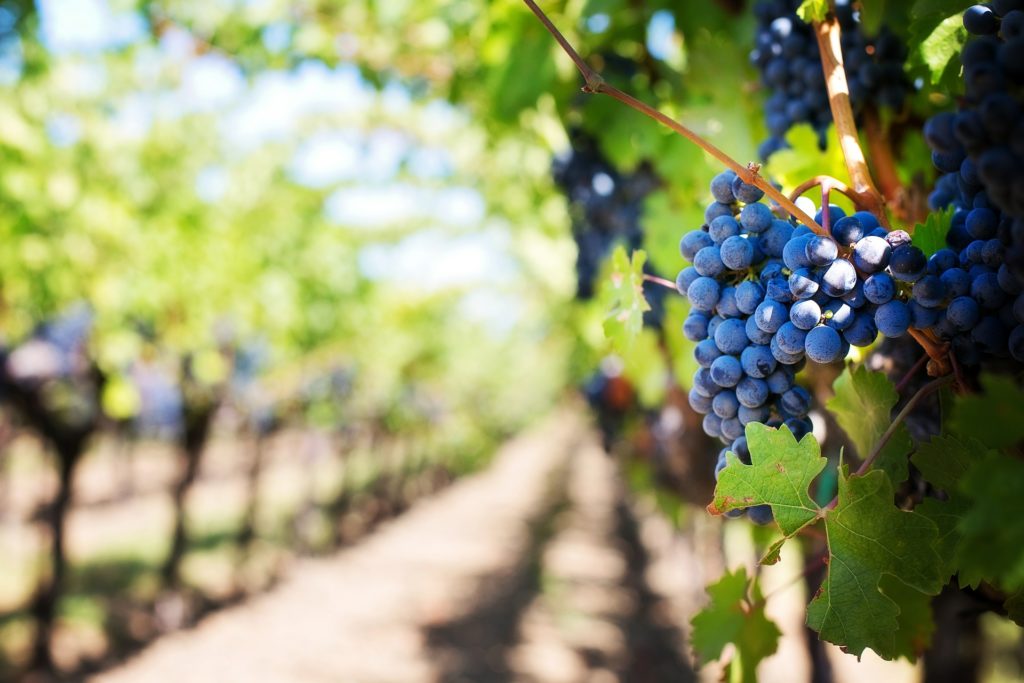 Source: Jill Wellington on Pixabay
Wine – it's a staple of some countries not just for dinners, drinks with friends or as a form of produce, it's also a way of life. Many countries across the world boast their impressive wine productivity, with industry leading countries like France and Italy being some of the most well known. But what about some of the other wine producing countries? Where should you pick if you're looking for some seriously impressive wine? Here's a rundown on some of the world's top wine producing regions – and why you should go. 
Italy
Without a doubt, some of the best wines come from Italy. With numerous wine producing regions such as Sicily, Tuscany, Abruzzo and Campania, it's easy to see why Italian wine is some of the world's best. For the ultimate wine experience, head to the beloved Tuscan countryside where you can sip different types of vino while enjoying the scenery of rolling hills and lush green valleys from the balcony of your vineyard bed and breakfast room. Not only is the wine here decadent, the food is as well, both making excellent companions to the scenery and lifestyle here. 
France
French wine is just as impressive as Italian, and with beautiful regions like Burgundy, Champagne and Bordeaux offering some of the best examples of French wine making, you're in for a treat. Head out to the home of bubbly – Champagne – to try some truly impressive French bubbles of the same name. Champagne is fresh and crisp, with both rose and white types available, and even the odd red. The region is home to lush, rolling green hills and small villages where you can sample delicious French cuisines alongside your bottle or two of the good stuff. Highly recommended for those who like original wines with pizzazz.
USA
California is the USA's most notable wine producing region with 'wine country' being a hugely popular getaway for both local Californians as well as those who come to visit the area. Sonoma and Napa Valley are the two most popular areas with countless wineries offering real tasting experiences with a variety of styles. Choose to stay at one of the wineries so you can sample to your heart's content, or hire a car and drive around to explore the different processes of the different vineyards. If you're lucky you might rub elbows with some of Hollywood's elite who come up to wine country for a little getaway from LA.
Canada
You might be surprised to hear it, but wine is one of Canada's best kept secrets. Two major wine producing provinces – British Columbia and Ontario – produce various types of wines ranging from rich reds, subtle whites and even their own Canadian champagnes. One of the most unique parts of Canadian wine making has got to be icewine. This particular type of wine is produced by letting the grapes sit on the vine through the first frost, causing the juices in the grapes to sweeten to an intense level, giving a dessert wine that has to be tasted to be believed. While it's not for everyone, it's definitely worth trying just to say you have. 
Georgia
Formerly known as the breadbasket of the Soviet Union, Georgia has long been a country with such fertile lands that growing fruits and vegetables of all kinds is simple and generates huge crops. As a result, the vineyards of Georgia produce some of the richest, most delicious wines in the world. Historians have managed to date Georgian wine making back eight-thousand years, making it the oldest wine making tradition in the world. One of the common ways Georgians make their wine include burying it underground to age in large cellar type storage areas which keep the wine at optimal temperatures, ideal for producing the most decadent wines. 
Wines are one of those things that brings people together to enjoy time with friends and family or just take a load off. Being a wine connoisseur sounds like a difficult task, but it's extremely enjoyable and allows you the opportunity to try many different types of wines from around the world. If you like travelling and wine, hopefully this list of great wine destinations will help you make some decisions as to where you should go next to enjoy travelling as well as wine. So what are you waiting for? Book a cheap flight with Justfly today and get out there!