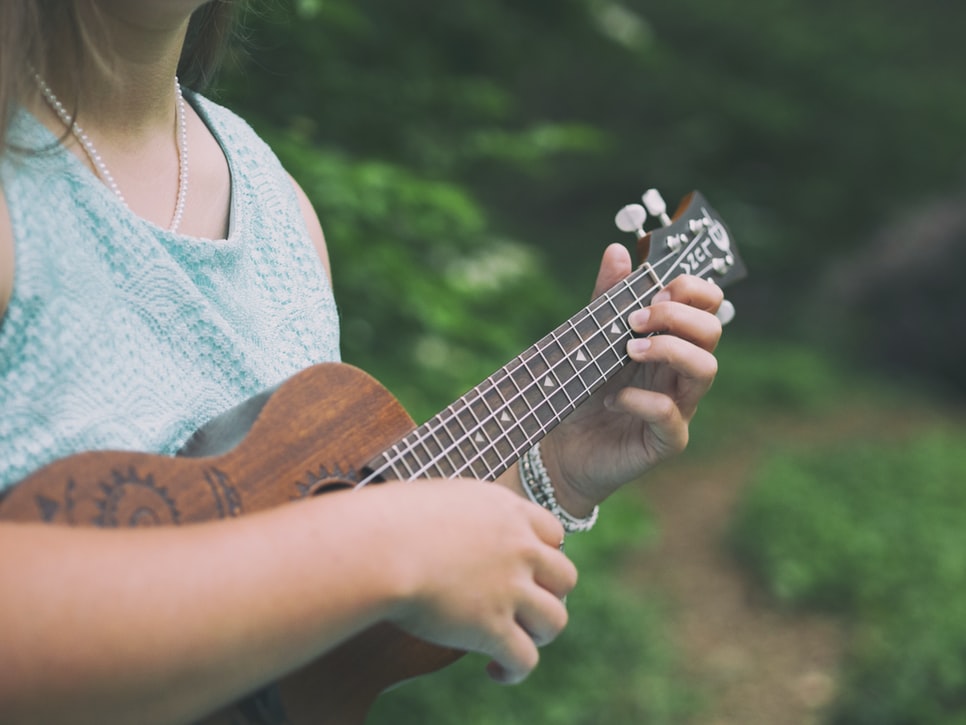 The ukulele remains to be one of the most popular instruments in the world today. The little instrument is a hit, particularly in countries where access to the internet – and thus social media – has enabled millions of people to watch ukulele players sing and strum away. Cries of "I want one!" can still be heard from mouths young and old, and ukulele sales continue to grow.
This is the situation long after industry experts have declared that the ukulele craze is over. If the mania for everything ukulele has passed, how come we are still seeing old and new ukulele models being sold left and right? What keeps consumers buying these little instruments? Here's what we think.
Beginners upgrading to better models
Those learned to play with entry-level ukes may feel the need to buy a new one to complement their improved skills and meet their personal preferences. Many players are also looking for a model that's a step up in quality.
Whether it's a uke made of a different combination of tonewoods or a uke with electronics, intermediate players are looking for ukulele models that offer more than what their starter ukes can give. This is one of the primary reasons why ukulele players keep on purchasing other models, and one that will keep ukulele sales up.
Affordable lessons
Ukulele lessons, whether online, via group classes or private lessons at home or in a studio, are very affordable and there are plenty of instructors and music schools offering such. Learning to play ukulele is one of the easiest ways to get into music. The ukulele is also easy to learn, making it a top choice for beginners of all ages. The ease at which you can take lessons adds to the reasons why ukuleles are still selling.
Accessibility and price
Ukuleles are among the most affordable instruments in the world and they can be found in almost every music shop, no matter how small. The wide availability of ukuleles online and in physical stores make it easy for consumers to obtain them.
In addition, ukuleles are priced affordably, with many quality starter kits even costing less than $50. Some of the best concert ukuleles (like these ones) – considered to be the most ideal for beginners, along with soprano ukes – are just with the $100-$200 price tier and offer fantastic value for money. Ukuleles are generally more affordable than other instruments. For the musically inclined, a ukulele is a blessing in times of budget woes.
Inclusion in music classes in schools
There are schools that now include instruction for playing ukulele in their music classes. While ukuleles are available in school music rooms for students to play, it's not a surprise if students ask to have a ukulele of their own so they can practice and play at home. So here you see two instances of ukulele purchasing: one, by the school; and two, by the students for personal or home use.
Marketability of ukulele music and artists
Many people enjoy listening to popular music featuring the ukulele because of its bright, cheerful and pleasant sound. This is why ukulele artists still enjoy a lot of support from fans and the music industry in general. It would seem like each passing year produces a slew of talented ukulele musicians, who in turn inspire a new generation of music fans to pick up the uke and play.
There are artists such as Grace VanderWaal, who made headlines when she won America's Got Talent in 2016 and in 2018 became the youngest Signature Artist in the history of Fender. She's also the first ukulele player to have a collaboration with the brand, designing a soprano and a concert model for beginners and enthusiasts alike. You can bet her fans would be reaching for her ukes, increasing the tally of ukulele sales once again.
Popularity as a travel-friendly instrument
The ukulele is up there with small acoustic guitars as the top instruments for trips. Because of its small size, it is extremely portable, lightweight and easy to take along with you on trips. You can bring it along with you on a plane, on a boat or in your pack when you're going camping. This characteristic makes ukuleles attractive to people who do a lot of traveling and to musicians who are looking for an instrument they can play on the go.
Those are some of the top reasons why consumers are still drawn to ukuleles and purchase the little instruments every chance they get. Do you agree? Can you think of other factors that contribute to the ukulele's continued sales? Share them with us!