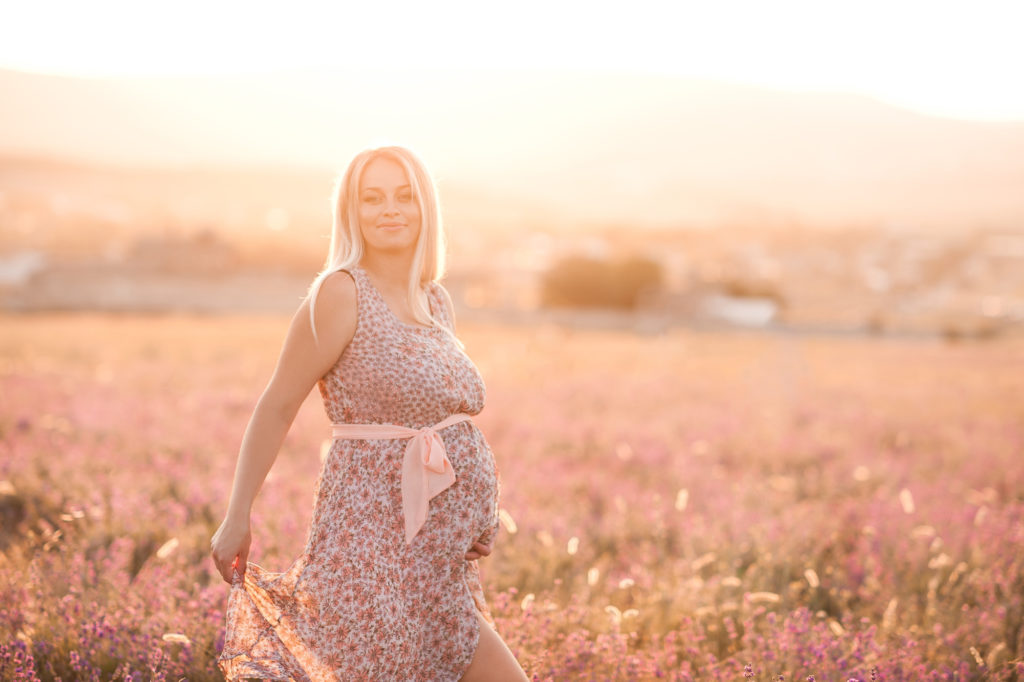 Finding out you are expecting is one of the most exciting moments in your life, but finding maternity clothes is not. Here are 5 ways to find trendy affordable maternity clothes.
The cost of raising a child continues to rise. In 2017, it was estimated that it will cost a middle-income family about $233,000 to raise a child from birth to age seventeen. If you're pregnant or expecting to be soon, you're likely focused on plans that will allow you to meet these financial needs.
You may be thinking about daycare, diapers, and all that fancy, high-tech baby gear. These things add up. You don't want the additional worry of where to find trendy affordable maternity clothes.
Dressing Fashionably Throughout Your Pregnancy – It's Possible
With the focus on fashion bloggers, mommy bloggers, and well-dressed celebrity moms, we understand the desire to look and feel fantastic throughout your pregnancy. Plus, your sense of style is such a personal thing. It's what helps you feel attractive and confident.
Being able to dress the way you want and feel comfortable is especially important during pregnancy. It may sometimes seem like you have no control or insight into your own body. Dressing in a way that makes you feel amazing can make a world of difference in how you feel overall during your pregnancy.
Wondering how and where to buy trendy, affordable maternity clothes that will help you maintain your personal sense of style? We understand, and we can help! We want you to be able to focus on other things, like buying adorable outfits for your new baby.
So we've put together 5 simple tips on where to buy maternity dresses, shirts, and more without breaking the bank.
1. Shop Your Closet
Before you start looking for new clothes, take inventory of what you already have.
First asses your dresses. Have body-skimming dresses that you don't always feel comfortable in? Now is the time to really take advantage of these pieces to show off your beautiful growing bump.
You'll probably find you have at least one looser, flowy dress that can accommodate a growing bump. If you find your dresses are getting too short as the bump grows, you can pair them with leggings if you like that style.
Speaking of leggings, you can get a lot of use out of these and yoga pants, especially in your first trimester. Pair with tees and long cardigans – depending on the season – in fun colors for cute, comfortable weekend and errand outfits. Roll down high-waisted leggings and yoga pants as the bump grows to stay cool and comfortable.
Remember the tee, legging and cardigan combo, as it can be helpful in dressing yourself post-partum, too.
When taking stock of your tops, keep in mind that like dresses, flowy, looser pieces may be worn further into your pregnancy than you may think. Consider layering with camisoles and tanks if necklines feel too low or hemlines feel too high. If you're pregnant during cooler months, you can take advantage of cardigans, blazers, and other open-style layers throughout your pregnancy.
2. Shop Your Friends' and Family's Closets
Do you have a sister, cousin, friend, or colleague who was recently pregnant? They may have some maternity style clothing that you can borrow.
The great thing about swapping maternity clothes is that you and your friend or sister don't really have to be the same size in regular clothing. What a taller person wore during their second trimester can work for a shorter woman during the final weeks of her pregnancy.
Take what is offered and try items on at different stages in your pregnancy. You may be surprised at what can fit and look great at 6 months pregnant versus 3 months pregnant.
If you have a group of girlfriends who are at different stages of pregnancy now, or who may be pregnant at different times over the next few years, consider starting a group inventory of maternity clothing. You can hand off things as they no longer work for you and see what's available for you to take off someone else's hands. Keep these clothes within the group so you can all share if some of you experience additional pregnancies over the years.
3. Shop Local Facebook Groups
We know that buying clothing from a stranger in your town isn't the same as buying a dresser you're going to refurbish, but hear us out on this. Even if a pregnant woman is working with a small collection of clothing throughout her pregnancy, she's probably taking great care of her items. And because a pregnant woman's body changes so much and so quickly, nobody is really wearing items so often that they fall apart.
Join local mom and mom-to-be groups on Facebook, as well as groups that focus on swapping and buying pre-owned items. Browse daily if you can, so you don't miss out on great offers.
Some women post entire wardrobes of pregnancy clothing in one shot. You can pick up several items at once for an amazing price. You may even be able to snag an item or two from more upscale brands.
When it comes to picking up and paying for your goods, remember to be safe. Familiarize yourself with the rules of the group, meet in a public place during the day, and take someone with you. And, if you want to pay it forward, post well-cared-for items back in the sale group once you're through with them.
4. Ready to Buy New, Trendy Affordable Maternity Clothes? Start with the Basics
So, you've exhausted all the options that kept you away from the mall and you're ready to buy some new pieces. We have some great tips to help you stay on budget.
Don't go searching for that perfect body-con dress in a trendy pattern just yet. Remember, items like that may not fit or be comfortable for long enough to be worth the splurge. Start with basic wardrobe staples.
Focus on items like solid color tees, blouses, cardigans, and easy dresses. Invest in one or two maternity work slacks or jeans, depending on what your lifestyle requires. Look for shapes and fits that you can wear throughout your pregnancy and even after.
Post-baby you can tie loose and bigger tops with cute knots for a better fit. Keep this in mind as you shop. You can even stray from the solid, basic rule if you find a fun shirt you think you'll wear long after baby, like the trendy graphic tees sold by this company.
Once you have your new basics, start experimenting with your outfit choices. Mix, match, and layer. Revisit your options when you have time, so you can avoid the morning panic of feeling you have no idea what to wear that will fit and make you feel good.
Repeat pieces as often as needed – we promise only you will notice if you wear the same dress or top twice in one week.
Add your favorite accessories for final touches. Silk scarves, statement necklaces, and of course incredible shoes can all make a huge impact on an otherwise plain outfit. Bonus? Your accessories will always fit perfectly.
5. Shop at the Right Places
If you're looking for great basics as mentioned above, there are several stores that offer the high-quality but affordable staple wardrobe pieces you want. Some of our favorites include Old Navy, H&M, and Target.
These stores carry a decent range of standard sizes if you want to try stick to clothing that can be worn post-baby, but they also have affordable maternity lines. You can even shop these stores online. If shopping online is your thing, there are other fun options for you, too.
The market for online maternity shopping is growing, and online retailers are striving to meet the demand for trendy, yet inexpensive maternity clothes. Zulily is an example of an online discount site with deals on fashionable maternity clothes. Asos is another fashion-forward online retailer with an impressive maternity selection.
Sign up for emails from retailers like these and be the first to know about special sales and coupon offers. These retailers are especially popular among moms-to-be who are looking for dresses for their maternity photo shoot, baby shower, or a special event like a wedding.
Don't forget about your favorite discount department stores, either. Retailers like TJ Maxx, Ross, Kohl's, and Marshall's typically have a small selection of maternity clothes. These are great places to go for fashion-forward pieces and steals on higher-end brand names.
Shine and Thrive Throughout Your Pregnancy and Beyond
Feeling comfortable in your clothing and in your body during your pregnancy is just the start. In addition to finding trendy affordable maternity clothes, there are other things you can do to make your pregnancy and motherhood as enjoyable as possible. Luckily, we are here to help with a wealth of valuable tips and advice.
Browse our blog for insightful articles on everything from food and wellness to education and travel. Whether you're looking for the best way to clean your kitchen in between soccer practices and work, or you're on the hunt for kid-friendly recipes, you can find it here.
Pregnancy and parenting can be tough. We hope to help you find balance and joy in all the wonderful chaos.