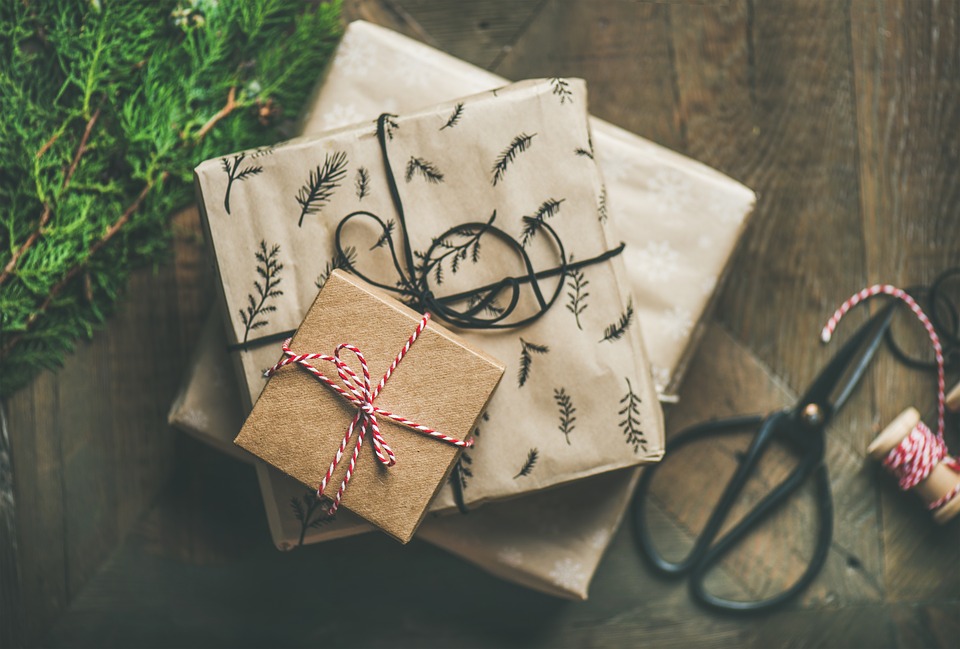 Whether you are looking to reward hardworking staff, your businesscolleagues, or loyal customers, corporate Christmas gifts are abundant in the market. Typical gift hampers usually contain foods and drinks such as wine, beer, cider, chocolates, and other delicioustreats. The non-alcoholic versions tend to have tasty snacks like cakes, biscuits, and award-winning cheeses.
Even better, you can create unique gift hampers by choosing what goes inside the package. Furthermore, you can personalize corporate presents such that it has your company's name and logo. These are usually made using ribbons, screen printing, or laser engraving.
Here is a list of corporate gift hampers that are perfect for Christmas.
Cheese  and Wine Gift Basket
Most people love either cheese or wine, or both. These two items complement each other. This hamper also contains snacks and special treats like chocolates, biscuits, and cake. Additionally, you can personalize the sticker on the wrapping box.
Happy Colour Surprise Hamper
If you are looking for a corporate gift that will brighten the recipient's day, look no further than the Happy Colour Surprise Hamper. It is also the ideal way to thank a loyal customer.
This hamper contains a mixed bean tin, a personalized silver mug, a six-pack box of donuts, and a gift card. It is packaged in an eco-friendly gift box with a customizable sticker at its top.
Chandon Celebration Hamper
Do you want to bring bubbles and happiness to your office Christmas party? If so, you should consider purchasing the Chandon Celebration Hamper. It contains a 750ml bottle of sparkling chardonnay, chocolate, sweets, and biscuits. Because of its deliciousness, luxurious feel, and relative affordability, this is the perfect present for a colleague this festive season.
Foodies Hamper
For those who have friends who love food, foodies hamper is the best choice. From the delicate Kalamata Olives to authentic Italian olive oil, this gift basket has it all. Other components that will delight your recipient'staste buds include nuts seasoned with chili, rosemary and garlic, biscuits & sweets, and roasted almonds. On top of this, it comes in a premium black gift box with a gold ribbon. The package also has an embossed paper lining that further adds to its luxuriousness.
The Deluxe Christmas Hamper
If budget is not an issue, you shouldpurchase the Deluxe Christmas Hamper, also known as the pinnacle of luxury gourmet food and wine gifts. It includes the finest French champagne and two of the best Australian wines. Besides, it has several other goodies, including chocolate, popcorn, roasted peanuts, macadamia, cake, cranberries, and olive oil.
The packaging is as good if not better than the components since it's made of bespoke wood that can be personalized to suit your taste.
Sweet Bites Hamper
You don't have to spend a lot to impress your workmates this Christmas. Despite being stylish and tasty, the Sweet Bites Hamper is affordable. It is also the perfect sweet treat for the holiday season, as it contains peanuts, milk chocolate, almonds, and caramel sauce. These items are packaged in a premium gift box with a white embossed paper lining.
Conclusion
Being at the year's end, Christmas is the best time to show your corporate friends how much you appreciate them. By purchasing a gift hamper, you celebrate the achievements made during the year as you plan for the future.